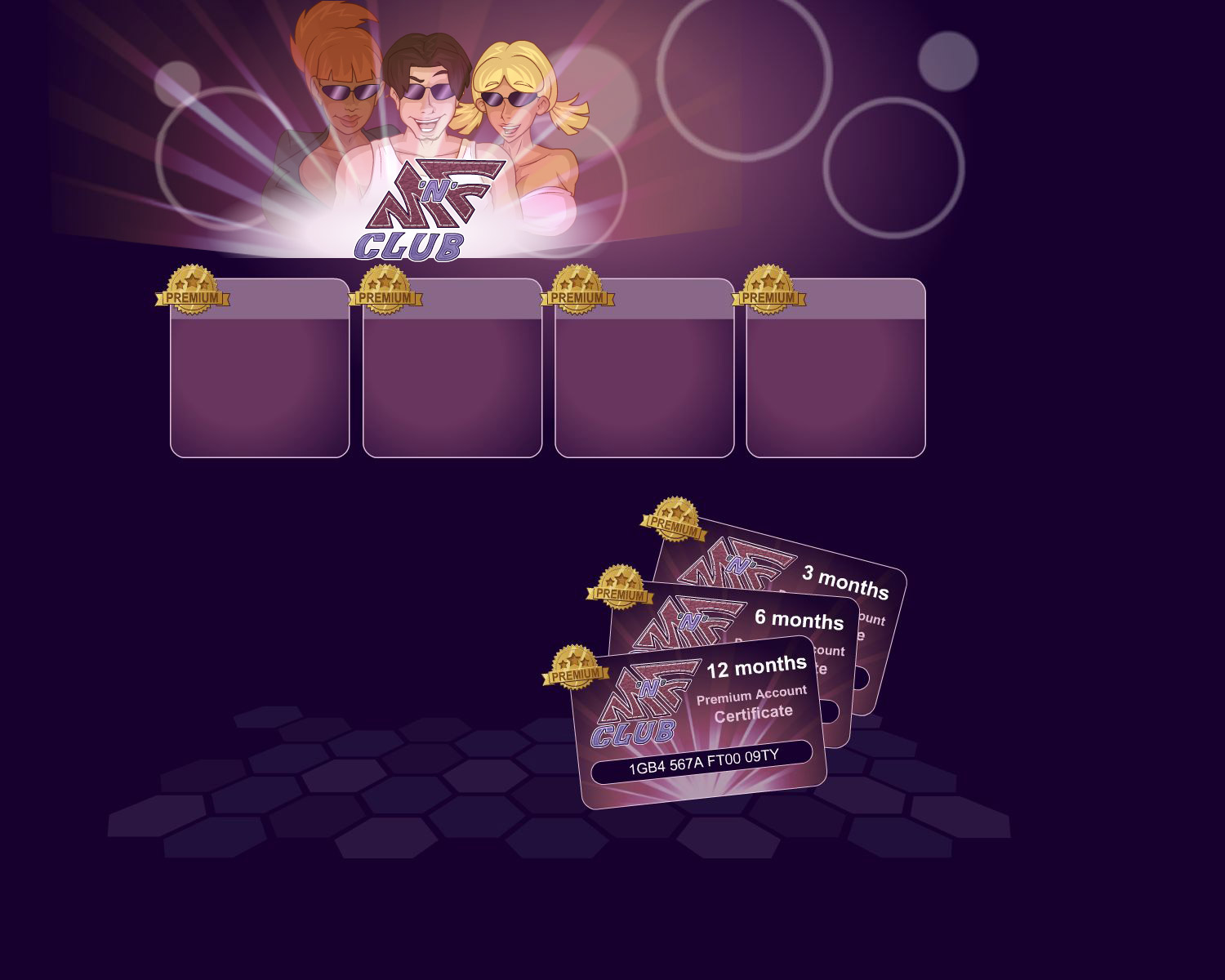 About Premium Account
Premium Account gives unlimited access to all the features of MnF Club:

- Create up to 6 avatars
- Acquire new poses
- Buy a pet
- Interact with any characters
- Collect homes, cars, clothing
and many other fun stuff
1 month
$9.95 recurring every month
3 months
$24.95 for 3 months then
$8.32 recurring every month
6 months
$39.95 for 6 months then
$6.65 recurring every month
12 months
$69.95 for 12 months then
$5.83 recurring every month
All premium accounts automatically renew unless canceled. Some premium features require qualifying gameplay.
Premium Certificates
Give a gift of the Premium Account!
Choose a 3, 6 or 12 month certificate, fill out our secure online form, and receive a Premium Certificate code via email. Certificate codes don't have expiry dates, so purchase one now and forward it via email whenever you're ready.
Game Paused
Tap to Continue